At PATH of Door County, we hold various events to enable the community to better see what we offer. Here are just some of the past events we've held over the past few years. If you would like to get involved, or have any ideas of new events we could hold in the future, by all means reach out to us! 
MARJORIE'S GARDEN
In 2022, we lost one of our own, Marjorie June Aurelius.  Marjorie was born with a traumatic brain injury, but that never stopped her. She came to PATH camp ready to tackle the days events with a smile and a different pair for funky sunglasses on her face.  She defied all odds, earning the nickname "Miracle Marjorie" from her family and friends. Our campers hearts were broken but rose to the occasion when asked what they could do to remember Marjorie.  As a group, they decided to create a butterfly garden. The kids helped with the soil, picking out and planting the flowers, and creating special stepping stones (one even had a pair of sunglasses in it) to decorate it as well.  Once put together, it was also their responsibility to water the garden.
 At the dedication to Marjorie's family, one of our campers said it best in his introduction:
"Today we are celebrating our friend Marjorie. Everyday when Marjorie came into PATH camp, she made us smile! We always loved seeing her fancy sunglasses. In honor of her, we made this butterfly garden. Every time we see a butterfly we know Marjorie is watching over us and stopping in for a visit!"
SIBS WORKSHOP
The Autism Society of Wisconsin and P.A.T.H. of Door County, in partnership with WisconSibs, hosted a Sibshop at the Boys and Girls Club of Door County on Saturday, January 14.   This Sibshop was a special event designed for kids ages 6-12 whose brothers or sisters have autism. The morning was filled with fun interactive activities combining recreation, learning, discussion, and peer support.   The Sibshop facilitator & helper, our very own Jamie Olson guided the sibs through opportunities to celebrate the contributions and the challenges the have with their brother/sister with autism. We hope your little ones had some fun and maybe made a new friend or two!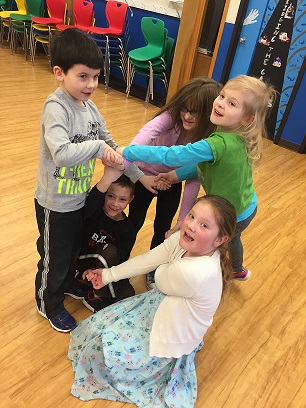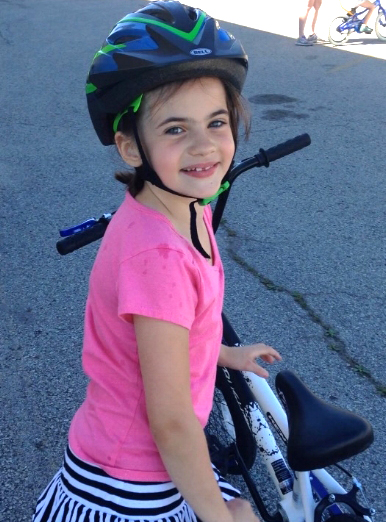 ICAN BIKE CAMP
Summer of 2016, PATH contracted with iCan Shine, an international charitable nonprofit organization to bring their iCan Bike Camp to Door County.  Seven children, ranging in age from 8-16, attended a 5 day bike camp designed to teach children with disabilities to ride their two wheeled bike independently.  The camp utilized adaptive equipment to help build the strength and confidence our riders needed to be successful.  Many tears were shed (by the parents and spotters) as each of our campers found their own success.  It was an amazing experience for everyone involved.
DR. TEMPLE GRANDIN VISITED DOOR COUNTY
In the spring of 2015 PATH was able to bring Dr. Temple Grandin to Door County to speak to educators, families, and the general public about her journey and offer a glimpse into the world of autism. Mary Temple Grandin (born August 29, 1947) is an American professor of animal science at Colorado State University with autism, world-renowned autism spokesperson and consultant to the livestock industry on animal behavior. She is widely celebrated as one of the first individuals on the autism spectrum to publicly share insights from her personal experience of autism. She is also the inventor of the "hug box", a device to calm those on the autism spectrum. In the 2010 Time 100, an annual list of the one hundred most influential people in the world, she was named in the "Heroes" category.[2] She was the subject of the award-winning, semi-biographical film, Temple Grandin.